From the Sundeck of the La Demence Cruise
I was invited to join and film The Cruise by La Demence on its trip through the Canary Islands. What can be better than spending a week with horny guys ready to party and fuck? I could not wait to wear my posers and all my other skimpy swim bikinis while hanging around by the pool.
One day, when I was about to film a "normal day" by the pool, I put on my Andrew Christian NanoFit Ultra Bikini. The best swimsuit AS ever made. I have chosen to wear this one during filming, because I did not want it to look too extreme while working. But skimpy enough to make a statement.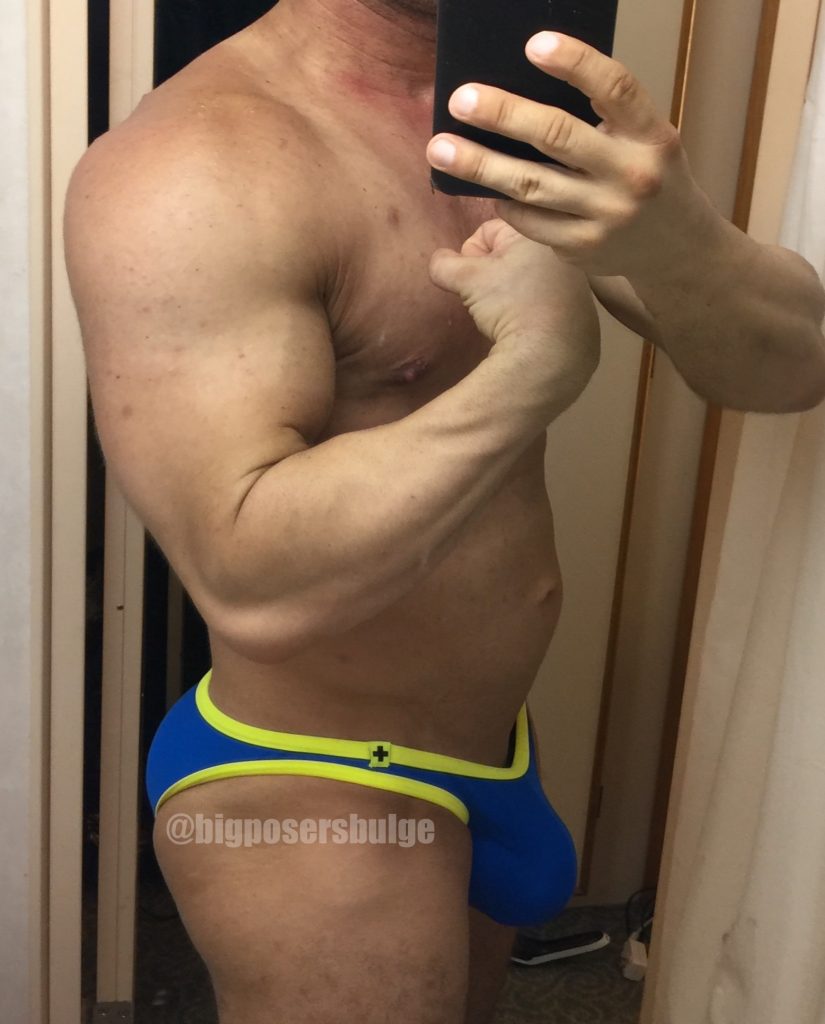 Then I noticed somes guys wearing the most skimpy thongs you can imagine in such an environment. Even though I am not that much into manly-hunky looking guys, I still got horny because we share this similar "fetish". So I stored the videocamera at my cabin and returned to the sundeck. I walked very slowly next to the thong guys' sun beds to make sure, that they don't miss my muscles and massive bulge in my Ultra Bikini. And it worked. The guy with the blue thong started to follow me and I led him to the toilette. As soon as he was inside, we went into the stall. He was already hard and started jerking instantly. He had a nice big cock. Without waiting a single second, he grabbed my humongous meat in the AS Nano Briefs. My alpha cock was still in his "parking position". I knew, that he just realized that my package of man-meat was already 3/4 the size of his hard one while still being soft. Together with our shared fetish of tiny undies and swimwear, the guy could not hold any longer and shot his load all over the bathroom stall. After not even 30 seconds.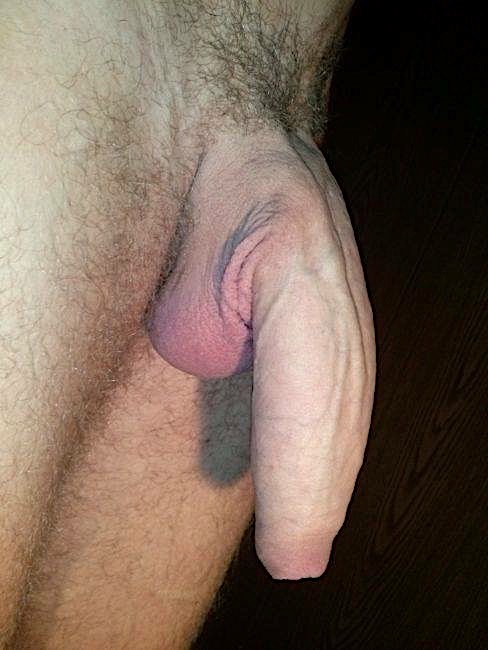 Honestly, it really turns me on, when a guy cums in seconds because of my dick and muscles. I had several guys who wanted to get fucked by me but shot their loads already before my big bull cock had entered their holes completely. But this guy in the thong was the fastest cummer I ever had. Probably the best example for what we Germans call a "quicky"… 🙂
But I still wonder: Do I life in a "Porn-Script" or do those kind of situations happen to everyone on a regular basis, too?
This is the bulge size that my massive tool is producing in the NanoFit Ultra Bikini compared to the bulge size the official Andrew Christian Models are showing. I don't think, it's too hard to judge, who the bulge-winner is…? 🙂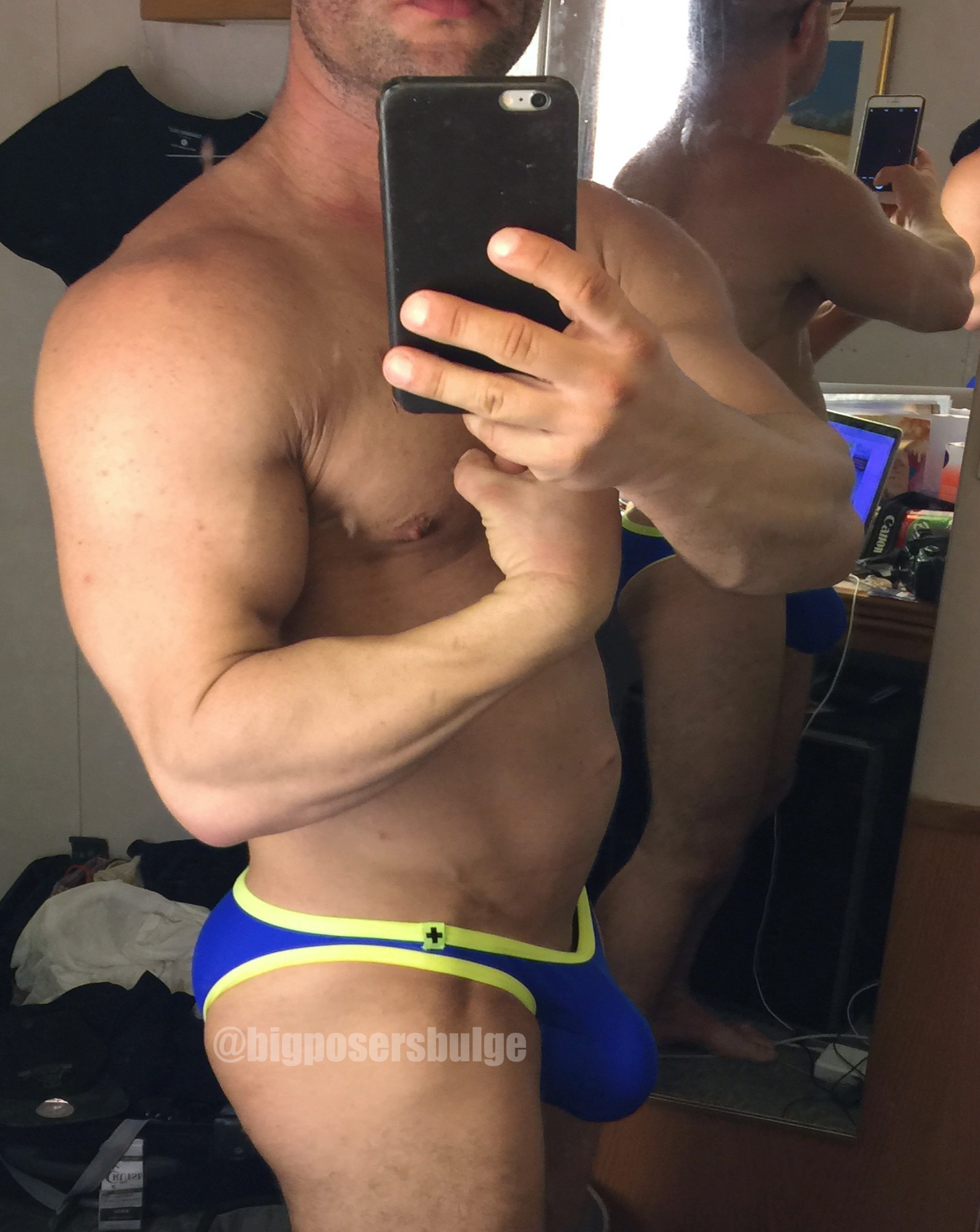 More pics and videos of my massive bulge and XXL-Foresking-Cock on my new twitter: @XXLAlphaBulge.