Vote for the new Monstercock Superstar 2023
by
monstercockland
on
2023 Sep, 12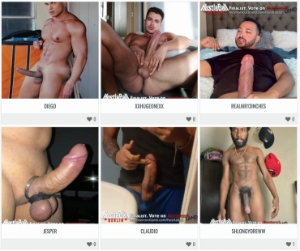 Now, it's your turn. The jury of the "New Monstercock Superstar" contest has pre-selected these fine guys, who are massively hung and meet the MonsterCockLand standards.
Vote for your favorite upcoming MonsterCock Superstar here.
Every day, your IP will be reset, so you can push your favorite super-sized guy on a daily basis.
Voting ends on October 4th.
The winner will be flown into Hustlaball Berlin, stays in an apartment with other super hot and hung Pornstars and will be part of the Hustlaball Liveshow.